The light in Stockholm Sweden where the sun graces the earth for as little as seven hours on the shortest day of the year has a sacred feeling in the early morning.  The stippling of the shadows in the snow, echo the cloud formation above as ephemeral moments.  The image was cropped to emphasize the slice of time that a photograph captures, reinforcing the idea that the person we are now, is not the person we will be 30 seconds from now as every moment in time effects and changes us.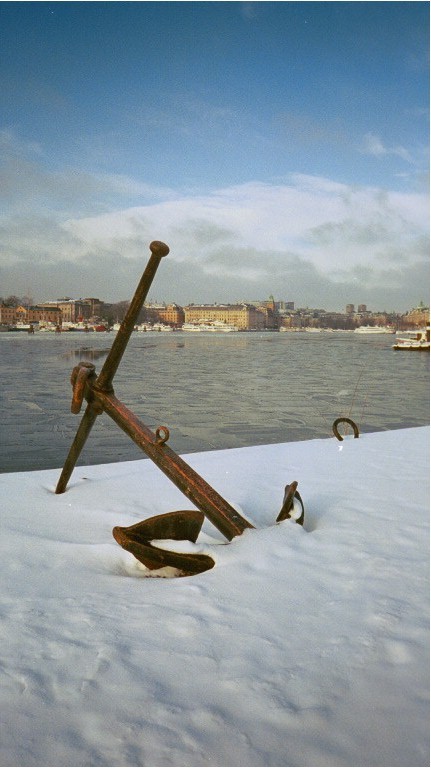 The use of an anchor to dwarf the 16th and 17th century buildings of Gamla Stan, suggest the strength of tradition and preservation in which the city of Stockholm is anchored.  The arched base of the steel mirrors the mountainous look of the clouds in the foreground.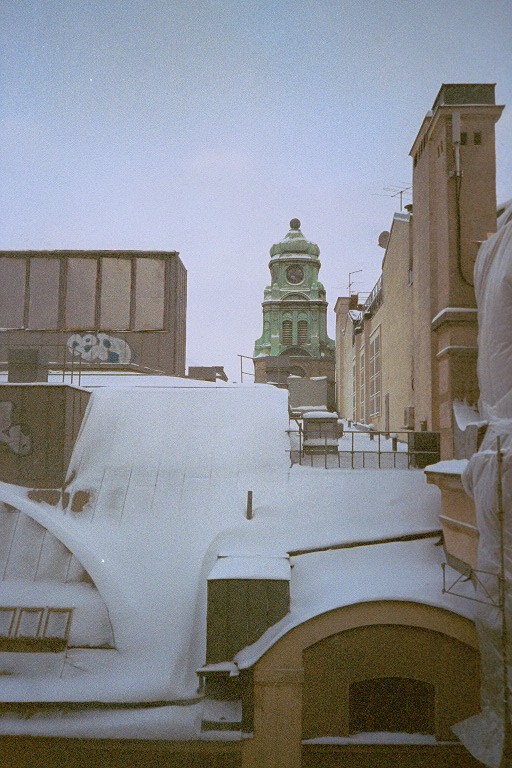 I have photographed graffiti from Switzerland to Paris to Rome.  Here the muted tones of snowfall cast an urban storybook character to this print as if it were drawn in pastels.  The juxtaposition of the modern graffiti against the historic Gamla Stan architecture pulled my imagination forward and backward through time.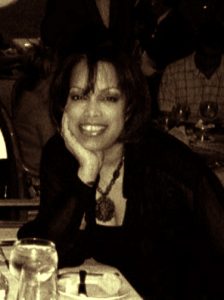 R.A. Freeman lives in Southern California.  She uses photography to capture the fleeting moments of interplay of light and shadows as they highlight and expose urban nature in Europe and the Americas.  These images were taken in 2005 while R.A. was the traveling companion of Barbara Enright, two years prior to Enright's historic induction as the first female poker player into the Poker Hall of Fame.