in Kerry Cannon's basement, his cut-up-glow-paper walls
surrounding us with so many smug stars
and planets, while the Friends of Distinction slow-sung
"Going in Circles" to emphasize the irony: I a freshman
at Cathedral Prep in a dark room recognizing
no priesthood beyond what I might
sanctify by pressing Sylvia's present
willingness tight through me, hoping to claim
her beauty my birthright, while all my important peers
stood evaluating, envious, even those
similarly enclosed in the desperation
of their own accountings, since Sylvia
was the finest flower in our particular
mud puddle, yet somehow favored me,
one of the least of our brethren.
So who could be surprised when I fanned
the at-bat, turned the required movements
of almost indifferent lust into a tepid,
troubled waltz, as I tried stepping out
of the neighborhood, the world, with my high-
blown regard for my dance partner
intact. Instead we held close only my certain shame,
Sylvia forbidden to me forever after
my clumsy cancelling of any chance
I might have clutched even to pretend
I could ever be hard enough for this grind.
Author Bio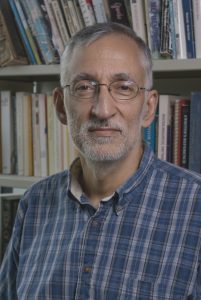 Joe Benevento teaches Creative Writing and American Literature at Truman State. His most recent of eight books of fiction and poetry is
Tough Guys Don't Write
published by Finishing Line Press.