Blame that last flash and clap,
tumultuous, explosive, as if
the skies themselves feared what he did not yet see:
the yellowed eyes, the protruding brow,
green skin stretched like rough canvas
over a hasty marriage of joint and bone.
When that light rent the night's dark skirts
the stars themselves hid from the monstrosity
that would be wakened, then displayed
by that jagged incandescent streak,
that blaze of fury dashing
unabashed across a black backdropped sky.
The movies are wrong:
He took to the light, grasped it like an addict,
drank it into his body,
drew it from the sky like a magnet until it
colored his eyes and scorched his skin and
tripped him like a spring into vertical.
And there, under the glowing ember
of bolt and spark, he threw off the curtain
of stasis and rose up toward that killing luminosity.
What would he say now that is utterly true?
That he was hideous in his blind desire,
relentless in his need for love,
vile and ugly,
but deserving nonetheless?

Author Bio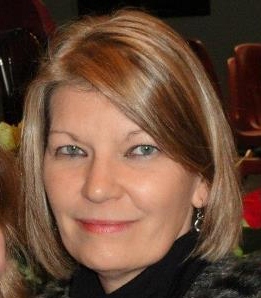 Dorene O'Brien won the Mark Twain Award for Short Fiction, the New Millennium Fiction Award, the Chicago Tribune Nelson Algren Award, the international Bridport Prize and a creative writing fellowship from the National Endowment for the Arts. Her story collection,
Voices of the Lost and
Found
, won the National Best Book Award. Her web site is www.doreneobrien.com