I want to dance like her on the crowded floor
I want to writhe in music guiltless as a child
I want eternal blood circulating like a halo
I want to dance like a rising sun in Death Valley.
I do not want to live like a shadow in my life
I refuse to numb my dragon heart
I do not want to please like a lotus on a pond
I refuse to remain a fingerprint on your thigh.
Remember the dancing ends at midnight,
the red snake may bite your neck,
while your pomegranate cheeks still burn
and you might never get home.
I want to keep dancing,
dance through the war, the layers of dark matter,
the flame of my feet will burn through
I'll dance like a raven on top of a sand dune.
Author Bio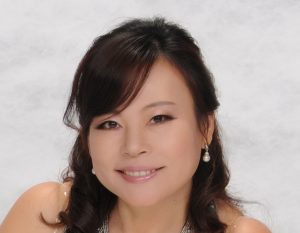 Tanya Hyonhye Ko, MFA candidate at Antioch University Los Angeles, was born and raised in Suk Su Dong, South Korea and immigrated to the United States in 1982. She has published two books of poetry and one collection of essays. Her poetry collection,
Generation 1.5
, is bilingual, Korean and English.