I got called in to a little dark room,
windowless.
Mrs. Lopez showed me a picture book.
Khang, I say.
No, river, she says.
Liver, I say.
Not liver, it's river, she says.
That's what I said, river, river, river, khang—
It's a khang!
She shook her head.
Look at my mouth, she says, RRRRR
VVVVVVVVVVVVVVV
River.
River, I said.
Then shut my mouth.
Author Bio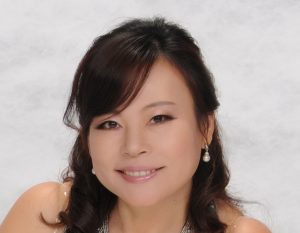 Tanya Hyonhye Ko, MFA candidate at Antioch University Los Angeles, was born and raised in Suk Su Dong, South Korea and immigrated to the United States in 1982. She has published two books of poetry and one collection of essays. Her poetry collection,
Generation 1.5
, is bilingual, Korean and English.