when you are gone
and what you recall
about where you've been
and who you're with
will close down
from the full size of
your sight
to a small circle
pushed by a pin
and for one brief second
before it changes
in the light still yellowing
through a single hole
every last thing
will be remembered.
Author Bio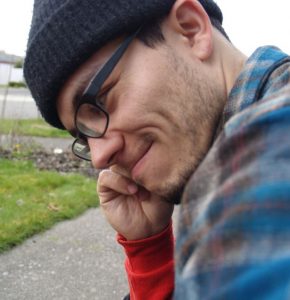 Casey Fuller lives in Portland, Oregon. His poems have appeared in 
Crab Creek Review, Palabra, Switched-on Gutenberg
, among others. He won the 2011 Floating Bridge Chapbook Contest for his book,
A Fort Made of Doors
. Fully committed to the
principle of
duende,
he has a cat named Garcia Lorca.