A neighbor's dogs killed Dan's chickens.
His leghorns, his New Hampshire reds.
Even his rooster didn't survive. After death
will all the chickens I've ever eaten
surround me? If slaughter-sized Cobb
broilers take up their cloned bodies, white
feathers, red combs, I'll regret the stir fries,
chicken strips, Red River salads, pot pies,
soup with dumplings, curries, wings.
I'm sorry. I ate them. The chickens will
eye me, cluck loudly, give their low
warning calls. I don't exactly dread death.
But I've heard there's no dipping sauce,
no roasting or frying. Dan bought
a brooder box. Three of the fifteen eggs
he sent away for hatched. He eats one
perfectly poached egg a day, yolk orangish,
the egg so fresh it keeps its soft shape.
Barbara Daniels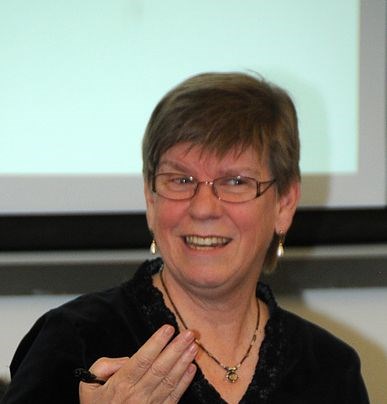 Barbara Daniels'
Rose Fever: Poems
was published by WordTech Press and her chapbooks
Moon Kitchen
,
Black Sails
and
Quinn & Marie
by Casa de Cinco Hermanas Press. She received three Individual Artist Fellowships from the New Jersey State Council on the Arts, the most recent in 2014.