Mom brought the hamburger, Gerald the buns.
Aunt Shirley brought coleslaw and
a Neil Diamond CD. Gary from across the street brought
plum pudding in an antique bowl.
Lawrence brought pickles, Steven brought cider,
and Marsha carried in the yellow folding chairs.
You brought a cake and I brought potato salad
and an extra-big plastic spoon, so who
for godsakes, among these steadfast,
practical and durable people, these sensible
and ordinary front porch sitters,
imbued with the common purpose,
who?
Who brought the savages?
Lee Kisling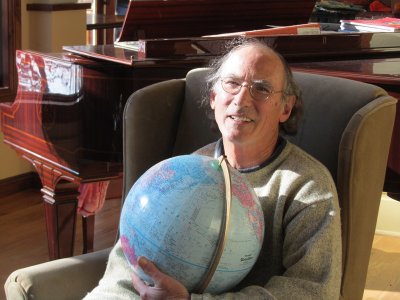 Lee Kisling is a recent graduate of Hamline University in St Paul, Minnesota. In December 2013, his poetry chapbook
The Lemon Bars of Parnassus
was published by Parallel Press in Madison, Wisconsin.