Pripyat: Signs
Oksana says the smallest creatures
change most by what passes through them,
to watch for signs. Hirundo rustica– the brown barn
swallow's feathers blanch albino like a dove,
counterfeiting hope. Hairs along
the purple spiderwort's stamen blush pink
with invisible current.
John Travelstead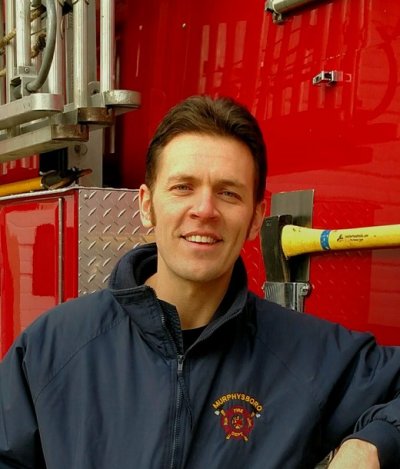 Jonathan Travelstead served in the Air Force National Guard for six years as a firefighter and currently works as a full-time firefighter for the city of Murphysboro. Having finished his MFA at Southern Illinois University of Carbondale, he now works on an old dirt-bike he hopes will one day get him to the salt flats of Bolivia. He has published work in
The Iowa Review
and on Poetrydaily.com among others, and his first collection
How We Bury Our Dead
by Cobalt/Thumbnail Press was released in March 2015.