To go along dying and singing
~Cesar Vallejo
To go along living and breathing
into a world that is dying, cloves
knocking into lungs, the bloody
raincoat of love, that poor shrub
of a spouse spilling always, a multitude
of whiny details.
Misery, complaints, traffic, the cost
of things, etcetera etcetera.
Forty years, you'd think I'd have learned
each groove in the rock I call my life
by now. You'd think.
I run my hand along the banister of days
and come up with splinters.
I build a bed to die in and my daughter calls
on the telephone requesting to borrow
a mattress.
The audience I think I have is not real.
The lover I thought was mine is so far gone
by morning it would take a time machine
to find him.
All my dreams draw up beside me
wagging their tails.
As I reach to pat their heads,
an hysteria of teeth and nails
Lisa Zaran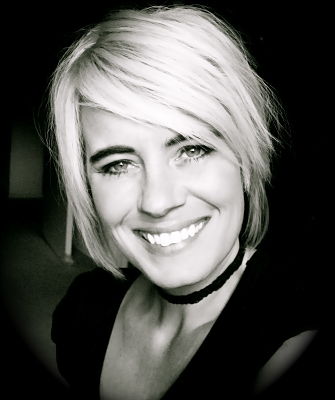 Lisa Zaran is the author of six collections of poetry and the editor of an anthology of poetry
The Whole Desolate Day
by Little Lark Press. Her work has appeared in a number of journals, magazines, and anthologies throughout the years. She hates public speaking but will do it if she feels it will make a difference. Zaran devotes much of her time to social work and improving women's lives. She lives and works in Arizona.