From your pocket so obliquely
you pulled me out
and readily, I found a comfortable
position in your palm.
If your voice is heaven,
I've been acquainted with it for years.
Does this mean I've died ten thousand times?
I just assumed I was dreaming.
That it was my midnight
which created your mouth
and the songs pouring out
seemed to me like light
the color of cyclamen.
Maybe the ache I feel is nothing
more than a yearning toward
absolution which I find
again and again in the corner
of your pants pocket, closest to the groin.
Am I being romantic?
Lisa Zaran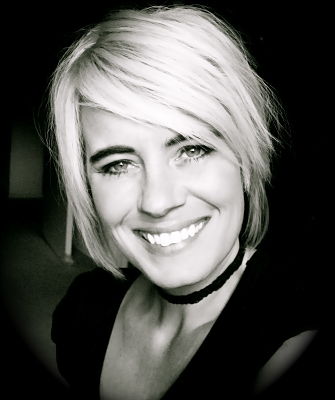 Lisa Zaran is the author of six collections of poetry and the editor of an anthology of poetry
The Whole Desolate Day
by Little Lark Press. Her work has appeared in a number of journals, magazines, and anthologies throughout the years. She hates public speaking but will do it if she feels it will make a difference. Zaran devotes much of her time to social work and improving women's lives. She lives and works in Arizona.