An undertaker in his twenties
moved to town with his wife and
their brand new baby and silver dog.
They made their family home
in the upstairs of the funeral chapel
where no one had lived in years.
They drove the hearse everywhere
with that dog's shimmering head stuck out
the front passenger side window.
We just waved and wished them luck.
It had been a long time since
we felt so ready to die.
Brian Beatty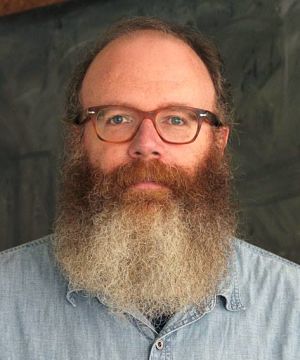 Brian Beatty's jokes, poems and short stories have appeared in numerous print and online publications, including
The Bark, The Chattahoochee Review, Conduit, Dark Mountain
(England),
Elephant Journal, The Glasgow Review of Books
(Scotland),
Gulf Coast, Hobart, McSweeney's, The Moth
(Ireland),
Paper Darts, The Quarterly, Rhino, Seventeen, The Southern Poetry Review
and
Sycamore Review
. His writing has also been featured in public art projects and on public radio. He currently lives in St. Paul, Minnesota.