I don't want to talk about how
rare you are – how you're far too grand,
far too human.
I want to talk about the tempest you've
conjured between my thighs that
stings as much as any abrasion on
the skin when you're absent.
How you whittle me away into
a convex shape with one gesture.
Let's pretend for a second that
this is not tenuous; that
we're not like the rocks that sit
in their own erosion by the shore.
Let's pretend that the yearning
I feel when I'm underneath you
won't amount to anything. That we
won't grow tired. That we won't
get lost in the fucking.
Dora O'Neill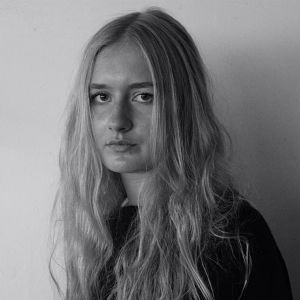 Dora is an Anglo-Hungarian poet and writer. Her main love is poetry. She also harbors an interest for the way that language is lost, and simultaneously gained, through translation. Dora is currently based in the Middle East, and is working on her first collection of poems.