To stop in the garden, to wrench an ear of corn from its stalk, to eat it raw and sweet beneath an August sky: always worthwhile to do this. You could also sell the ear of corn for fifty cents. If you sold a thousand ears of corn, you'd earn enough to buy yourself a fancy suit, a beautiful suit with shining buttons, and then you'd lounge in a leather chair and look insouciant, and snap your fingers for cognac and cold crisp pomegranates. But the day will come when they arrive and demand from you your lovely suit, and you have to pay up, for all your joys and secrets, and if you refuse – they starve you till the suit hangs like rags and when you try to run, it flutters in the breeze and falls to your ankles, and you'll be naked, a skeleton, a sorry crone. But if you eat the ear of corn, raw and sweet, beneath an August sky, you'll have that always. They can't take it from you, and when they come for you (as they must), you say: hang on a minute. Wait for me, let me finish this single ear of corn. Then you can take your time and burst each kernel with your teeth, and gather one last time the minutes, hours, days, years.
Rebecca Bratten Weiss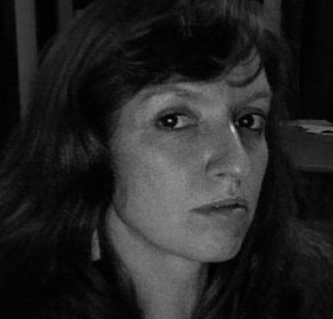 Part time English professor, part time organic farmer, Rebecca Bratten Weiss resides in rural Ohio. She has published a chapbook of poetry,
Palaces of Dust
, co-authored two works of comic fiction, and is currently seeking publication for
The Serpent Motif
, an epic-tragic-comic novel about commune life.