The demons under the house and eating clay.
The demons in the ashtray or teasing the dog.
That steer burning airliners into an ocean.
Demons in the underbrush and sucking on stones.
Demons beneath the skin and writing curses,
writing sermons with broken soda bottles,
writing poems with the blood of your mama.
Legions of the unseen and unsaid,
in your bed and in your knife drawer.
They come like locusts to sit on your neck.
They talk to you in sleep, your dreams wasted.
All night you've wrestled with their intent.
All day you've wanted to be with them.
To arrive unasked. To depart without warning.
Bruce McRae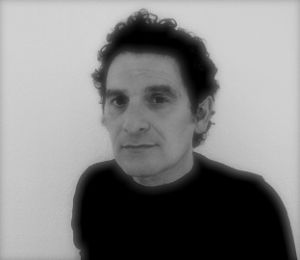 Bruce McRae, a Canadian musician, is a Pushcart nominee with over a thousand poems published internationally in magazines such as
Poetry
,
Rattle
, and the
North American Review
. His latest book out now,
An Unbecoming Fit Of Frenzy
is available on Amazon and through Cawing Crow Press, while in July of this year, another book of poems,
Like As If
, will be published by Pskis Porch. His poems on video can be viewed on YouTube's
BruceMcRaePoetry.