The insect chorus
is always loudest
in August.
It's the katydids.
The males join the cicadas
and crickets late at night
near the end of summer.
They sing in quick bursts
of three notes
a song that gives them their name:
kay-tee-did.
They are like gossips
whispering about what
poor Katie did.
They are rappers
throwing down nightly
about Katie
the beat slowing
as autumn nears
then falling silent
in October
until next year's tour.
Brett Peruzzi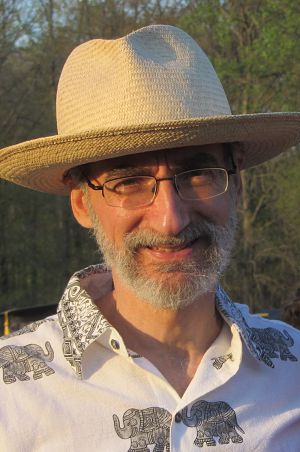 Brett Peruzzi lives in Framingham, Massachusetts. His poems have appeared in
Boston Poetry Magazine
,
Muse Apprentice Guild
,
Gloom Cupboard
,
The 5-2: Crime Poetry Weekly
,
Modern Haiku
,
Sahara
,
Pine Island Journal of New England Poetry
, and many other publications.