At birth, they fed me milk and honey
and washed away the blood.
Is it any wonder every month I try to forget?
I desire red: sun, pomegranate, scarab, poppy.
A blooming of the mouth, the lips, the eyelids.
I see the green turn orange, the body of autumn
where even color is one with the darkness.
Beneath my skin, it lingers like
cochineal nymphs waiting to be harvested.
They do not forget the color of their metamorphosis
They do not let me forget.
A body of seasons not yet discovered.
A red that won't cease its becoming.
Adelina Sarkisyan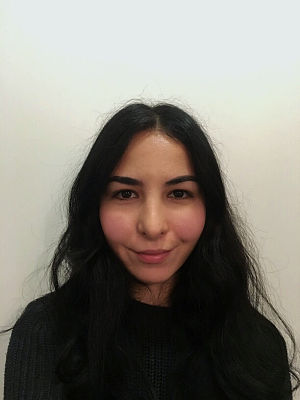 Adelina Sarkisyan is an Armenian-American poet and writer. She lives in Los Angeles, California, where she writes poetry and prose, hoards books, dances ballet, leaves novels unfinished, and romances the creative muse.