I laugh on this side.
I laugh on the other side.
I'm not sure where I am
& I am laughing at that.
That was a decision I made
to take on the immensity,
the sheer swallowing
of the world inhabited
by so many small pieces
& so much weight
with my own small laugh.
It was either that
or I run screaming down
every street, until I collapse
into the pile of piles kept
away from the thoroughfare.
Darren C. Demaree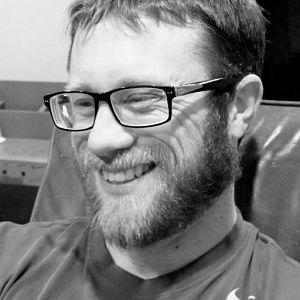 Darren C. Demaree is the author of five poetry collections, most recently
The Nineteen Steps Between U
s (2016, After the Pause Press). He is the Managing Editor of the
Best of the Net Anthology
and
Ovenbird Poetry
. He is currently living in Columbus, Ohio with his wife and children.