She says pine nuts. He says walnuts are fine. She says pine nuts are better. He says why. She says they're just better and why does it need an explanation. He grabs another handful of walnuts from the bag; they have no food processor so he has to hold each in place, watch his fingers and the knife and the bare tile counter. She takes the keys from the hook by the studio door, says she's going to the store. He says I'm almost done. She says don't you put those fucking walnuts in. He puts the fucking walnuts in.
She says this, this is what I'm talking about. He says fine, sorry, pours the pesto down the sink. She says that's not what I meant. He says yes, says I was listening. She says she's leaving. He says go. She says she's not coming back. He says good. He goes back to chopping walnuts, brings the blade down hard and nicks his finger. He grips a wadded towel, tries not to bleed on the walnuts.
He imagines she's out there driving too fast. She is out there, driving too fast. She thinks by now he's finished the pesto and is standing at the window. He has finished the pesto and is standing at the window. The pesto tastes like blood and garlic; not bad. He watches for her red car. All the cars are red.
J.G. McClure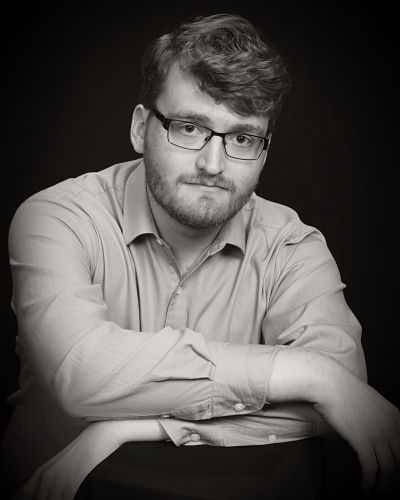 J.G. McClure holds an MFA from the University of California – Irvine. His work appears in
Best New Poets 2015, Gettysburg Review, Green Mountains Review
, and
The Pinch
, among others. He is Assistant Poetry Editor of
Cleaver
, and is at work on his first collection.