Mad Mary isn't truly mad,
especially when compared to many others
on the list of tyrants and despots
and those that murder indiscriminately.
Mad Mary, who'd be burnt
as a witch or stoned as a martyr.
Who'd be beatified
in medieval circumstance.
Saint Mary, they'd call to her,
lighting a candle in her name,
a red-lettered day in her honour,
her fingerbone coddled in a reliquary,
brought out on holidays
to a chorus of sighs and whispers.
Bruce McRae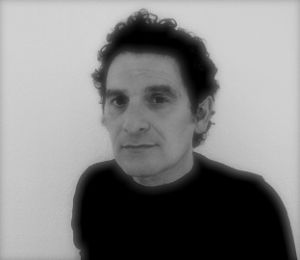 Bruce McRae, a Canadian musician, is a Pushcart nominee with over a thousand poems published internationally in magazines such as
Poetry
,
Rattle
, and the
North American Review
. His latest book out now,
An Unbecoming Fit Of Frenzy
is available on Amazon and through Cawing Crow Press, while in July of this year, another book of poems,
Like As If
, will be published by Pskis Porch. His poems on video can be viewed on YouTube's
BruceMcRaePoetry.