Tyrone has a walk,
a don't-fuck-with-me gait.
Second day of class,
he calls Wheatley an Uncle Tom.
That poet just followed those aristocrats
who enslaved her, adopted
their social order, he says.
By mid-semester, he dismisses
Woolf, rolls his eyes at Plath.
Those writers and their suicides, he says.
He praises Hansberry,
digs A Raisin in the Sun.
Walter Lee's real, he says,
hustles to provide.
Last day of class, he lingers,
talks Ferguson, Baltimore, Chicago.
Any of those boys coulda been me, he says.
I want to keep him one more class,
watch his hand shoot up
when I mention Douglass
or Sojourner Truth.
I want to see him lean forward
in his desk again, wave his hands
like a senator rallying on the floor.
Before he leaves, we fist-bump,
and I watch him strut down the hall.
Outside I hear an ambulance wail,
rushing down Jefferson
toward one of the hospitals.
I think of sirens that cried in Ferguson,
embers and ash that darkened streets in Baltimore.
I remember Tyrone's words—
any of those boys coulda been me.
Brian Fanelli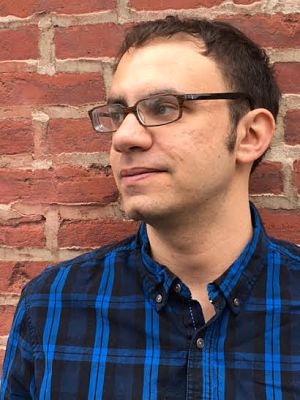 Brian Fanelli's most recent book is
Waiting for the Dead to Speak
(NYQ Books). His work has been published by
The Los Angeles Times, World Literature Today, Verse Daily, The Paterson Literary Review
, and elsewhere. His poetry has also been featured on
The Writer's Almanac
with Garrison Keillor. He has an M.F.A from Wilkes University and a Ph.D. from Binghamton University. He teaches at Lackawanna College.