The man on the beach is another of us
creatures of sleep
Fed on sleep made of sleep
humming half-hostile lullabies on the shores of sleep
Traveling only from one night's sleep to the next
forever burying himself in sleep
Perhaps intermittently enthralled by the release and realization
of some dream of wakefulness
But when at his gentlest and most honest
his sidewalk eyes only plead
Sleep
with me
Colin Dodds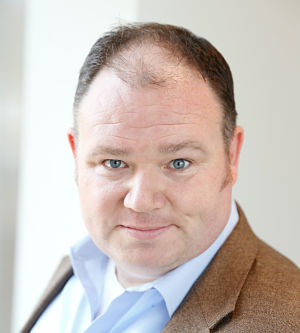 Colin Dodds grew up in Massachusetts and completed his education in New York City. He is the author of several novels, including
Watershed
and
The Last Bad Job
, which the late Norman Mailer touted as showing "something that very few writers have; a species of inner talent that owes very little to other people." His poetry has appeared in more than 270 publications, and has been nominated for the Pushcart Prize and the
Best of the Net
Anthology. His book-length poem,
That Happy Captive
, was named a finalist in both the Trio House Press Louise Bogan Award and the 42 Miles Press Poetry Award. And his screenplay,
Refreshment
, was named a semi-finalist in the 2010
American Zoetrope
contest. Colin lives in Brooklyn, New York, with his wife and daughter. You can find more of his work at
thecolindodds.com
.